Knowledge Process Services Pvt Ltd !
Kprocess is established by a dedicated group of professionals with an extensive and diverse experience in the Global outsourcing market.
With the deep understanding of this market segment and the advent of Transcription, came the realization of an acute and quantifiable need for a client that focuses specifically on the Transcription needs
Kprocess is a result of this vision and has been very successful in its execution.
Kprocess was founded to provide superior transcription services in various branches of Transcriptions.
Medical Transcrption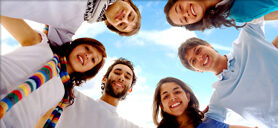 Kprocess is a Business Process Service Company providing Medical Transcription services and Billing to various clients in North America and Europe.
Our mission is to make back-office operations like medical transcription easier to manage and more efficient
Read More
Our Partners
Sonet Microsystems Pvt Ltd
S3 Infotech Pvt Ltd
Free Trial
Please feel free to contact us for free trial.
Contact : info@kprocess.com